Programme staff
Contact
For all questions please send an e-mail to mbae@htw-berlin.de.
Privacy policy: The above email address uses a ticket system. The information you send will be stored for six months after the last interaction using the given ticket number. No information will be conveyed to third parties. The EU general data protection regulation applies. The details are available here.
Prof. Soeren Dressler, PhD / programme director
Professor Dressler, one of the leading BPO and shared services professionals in Germany, brings his experience right from the top of the global business community. Prior to his professorship in 2004, Dr Dressler was Principal with A.T. Kearney Management Consultants in Chicago and the global head of the firm's service offering for Finance & Accounting. His other previous employers include Arthur Andersen Management Consultants and Daimler Benz. Currently, Professor Dr Dressler is also the Managing Partner of Dressler & Partner, an independent research and consulting organisation that develops globalisation strategies for IT and back office processes, and a visiting professor at the Loyola Graduate School of Business in Chicago.
Modules: Business Process Outsourcing, Corporate Finance and Controlling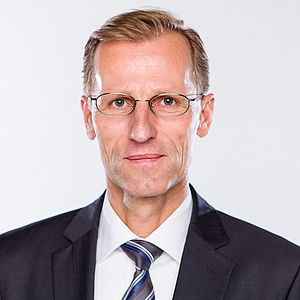 Prof. Katarina Adam, PhD
Katarina Adam is Professor for business administration with focus on Corporate Finance. Her personal quest is to enable students in our complex and numerical orientated world to understand and effectively communicate the language of numerical data. Her particular research interest is the Blockchain technology. Prior to her professorship in 2016, she worked at her own business in Real Estate Management, serving national and international clients in the fields of real estate investment, consulting and management. Katarina Adam holds a PhD from the TU Berlin.
Modules: Corporate Finance and Controlling, Strategy, Organisation & HR Management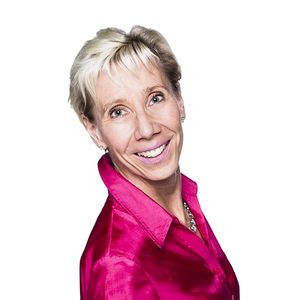 Prof. Christian Boettger, PhD
Professor Boettger's career has taken him via New York and Frankfurt to Siemens AG in Berlin, where he served for many years in various management and leadership positions. Based on his extensive academic and industrial experience, Professor Dr Boettger provides the MBA&E students with a multifaceted marketing module of outstanding practical value. He was awarded his PhD by the Freie Universität Berlin and was appointed Professor of Industrial Marketing in 2000.
Module: Strategic Marketing
Prof. Ingo Classen, PhD
Professor Classen contributes to the technological dimension of the programme in his core research areas of Business Intelligence and Database-Oriented System Development. His prior experience as the head of IT at an IBM subsidiary and as a researcher at the top research institute Fraunhofer ISST ensures a balanced module focussing on database technology and its applications. He received his PhD from the Technical University of Berlin and was appointed professor at HTW Berlin in 2001.
Module: Data Management and Business Performance Management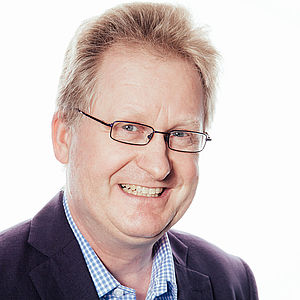 Prof. Robert Finke, PhD
By teaching the programme's business simulation class, Professor Dr Finke ensures that the MBA&E students gain a solid foundation in business administration skills. Robert Finke completed his PhD at TU Braunschweig and was awarded his first professorship in 1995. He has published two books on risk management. Prior to his professorship at HTW Berlin, he gained a broad range of experience in business at the multinational companies Schering AG and Hoechst AG.
Module: (Not teaching in the MBA&E in the current semester.)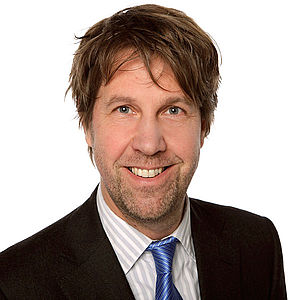 Dirk Foerster-Trallo, MSc (MBA&E Programme Manager)
Dirk Foerster-Trallo is the MBA&E program manager and your main source of information for the programme. He previously worked as a consultant and project manager in the telecommunication branch and automotive industry. He holds a Master of Science in Business Administration and Engineering and is currently researching in the fields of decision theory, work efficiency and stress avoidance.
Module: Leadership, Communication & Decision-Making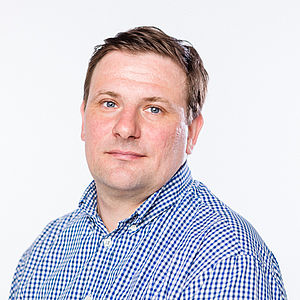 Antti Kapanen, MSc (Research Associate)
Having previously worked as the MBA&E program manager, since 2015 Antti Kapanen is the program's research associate with a focus on business administration, labor markets, education markets, employability and education sciences. He is actively involved in international education and is conducting his PhD research on international graduate employability at the Glasgow Caledonian University.
Modules: Business Process Outsourcing; Project: BPO, Shared Services and Offshoring; Special Topics in Business Administration; Scientific Working; Employability Skills;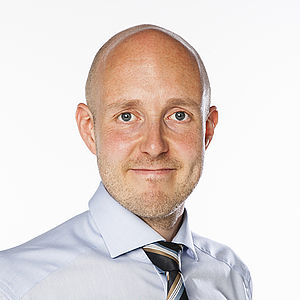 Prof. Benjamin Maerz, PhD
Benjamin Maerz came to the HTW Berlin in 2015 as professor for production management and lean production. After receiving his doctorate from the Technical University of Darmstadt, he worked several years as manager and in-house consultant at Robert Bosch GmbH, where he planned and optimized manufacturing processes internationally. These experiences are firmly integrated in his teaching, which is further amended by a Lean Learning Factory and practical exercises. The research interests of Professor Maerz focus on the connection of Industry 4.0, lean production methods and supply chains.
Modules: Lean Management, Lean Production, Lean Learning Factory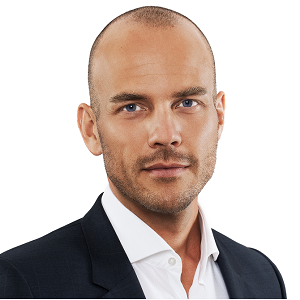 Prof. Sabine Nitsche, PhD
Professor Sabine Nitsche studied Psychology at the TU Berlin and specialised in Organisational Behavior at the University of California, Berkeley. After graduating she completed a Master's degree in Industrial Relations and Personnel Management at the London School of Economics. Professor Nitsche has a wide range of international experience in HR and has spent several years in London, Switzerland and Brussels. She has worked in the HR departments of multinational organisations such as the Royal Bank of Scotland, Merrill Lynch and Toyota Motor Europe. After completing her PhD at St. Gallen University she was awarded her first professorship in 2008. She was appointed Professor of HR and Organisation (Management) at HTW Berlin in 2010.
Module: Strategy, Organization & HR Management

Prof. Martin Pohlmann, PhD
With his profound experience in logistics, lastly as the Head of Logistics at the multinational pharmaceutical company Schering AG, Professor Dr Pohlmann provides top-notch expertise in one of the programme's core areas. He earned his doctorate at the University of Dortmund and was appointed Professor of Logistics and Production in 2004.
Modules: Global Supply Chain Management, Lean Supply Management, Lean Office Management, Lean Training Centre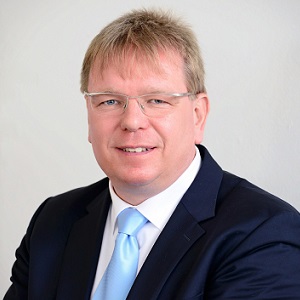 Prof. Sven Prueser, PhD
With 20 years of experience in the fields of international marketing, business administration and education, Professor Prueser contributes his vast expertise and know-how to the MBA&E. Having gained his PhD at the Freie Universität Berlin, Professor Prueser's last position was as senior vice president of Deutsche Messe AG (CeBIT Events Worldwide) before being appointed as Professor of Business Administration at HTW Berlin in 2009.
Module: Strategic Marketing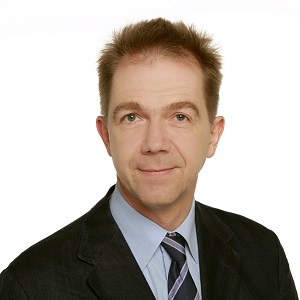 Prof. Thomas Rachfall, PhD
Thomas Rachfall is Professor for business administration with a special focus on management accounting. His research interests are big data, information overload, the influence of management reporting on humans as well as stress - and overload analyses. Prior to his current position Prof. Rachfall worked at Dressler & Partner. He served for national and international clients in the fields of Management Accounting, Shared Services and Business Process Outsourcing. Additionally he advised clients in benchmarking studies und process analysis. Thomas Rachfall holds a PhD from the Caledonian University Glasgow. Furthermore, he studied in Berlin and Barcelona Business Engineering.
Modules: Corporate Finance and Controlling, Scientific Writing

Prof. Ulrich Rudolph, PhD
To ensure a module of outstanding practical value, Professor Rudolph utilises his 10+ years of experience in managing large-scale, innovation-driven projects at companies like Adtranz, AEG and Bombardier. In addition, students benefit from his intercultural insights acquired over the course of his international career with a focus on East Asia. He received his doctorate from the TU Berlin and was awarded a professorship in 2006.
Module: Technology and Innovation Management